Software development
System Engineering and Requirements Engineering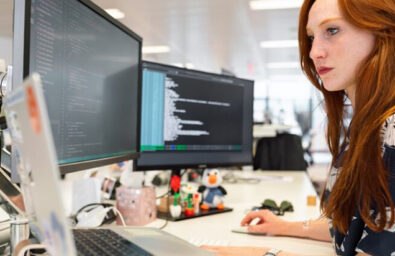 GESS provides automotive software development services to companies around the world, that are facing a major change since software is such an important component in the automotive industry.
Because of its importance, we dedicate our entire energy so that the end results are safe and compliant to the customer requirements.
Or mindset is being adaptive in terms of software development, because this is the key to bring value and ensure flexible and technologically advanced services and solutions.
In terms of software development, we are able to support with tasks in the following areas: Embedded programming, AUTOSAR, High level / Application programming, Web programming, Function and algorithm development.
Since Agile development plays a key role, we always strive to deliver the best solutions ensuring to  achieve the level of high quality software development.
We provide software development services in a wide range of applications, embedded as well as non-embedded applications.
Our software engineers offer their expertise in the automotive industry, aerospace industry, telecommunications, medical domain, and any web application development.
We are always result driven in terms of software development, helping our clients achieve better and safer end products, enhancing overall driving experience in the automotive industry, automating operations in all other industries and digitalizing the processes in general.
Our customers rely on our expertise, therefore we make our software development services scalable, innovative and feasible.