Project Management
System Engineering and Requirements Engineering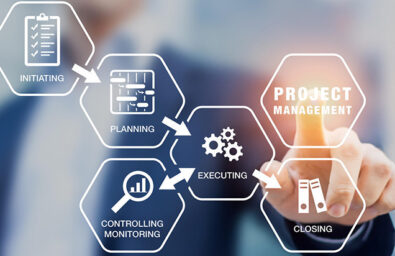 Our policy regarding project management is making sure we fully utilize our skills and abilities in a resourceful, innovative and flexible manner, combining the application of processes, methods, skills, knowledge and experience to achieve specific project objectives, therefore achieving the best results.
In doing so, we make sure that the required performance is achieved, which leads to high quality end products and services.
The automotive industry has always been a testing ground for managerial innovation. Having this set in mind we provide excellent services in terms of project management.
Our team is able to support with highly qualified project managers, software project managers (including function and algorithm), project test managers as well as technical project leads.
With our project management experience, we are making ourselves responsible for the coordination, organization and implementation of your engineering projects.
We are implementing and managing project changes and interventions in order to always achieve project requirements and goals.
With our strong project management skills, we are developing solid relationships with our customers while maintaining a good working ethic, respecting all safety policies and regulations to ensure all tasks are performed flawlessly.
Due to our many years of experience in project and process management, we have made our services agile and scalable, which makes us capable of efficiently monitoring and directing the entire project management process.
Our competences allow us to direct major projects across multiple departments, manage deadlines costs and maturity levels, methods and processes development.