Mechanical Design
System Engineering and Requirements Engineering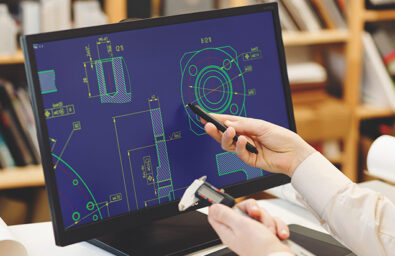 Mechanical design services provide the necessary components and framework to achieve the product's intended functions.
The advanced mechanical design engineering part is also essential for great results in ant industry, therefore we offer competent services in this area as well.
GESS offers expertise in vehicle development, under all aspects. We master the latest technologies and combine it with our vast experience in automotive development.
The industry relies on mechanical engineers to develop safer, more reliable products, whether if we talk about vehicles, aeronautics, medical or production parts. Our mechanical engineers design, build and the projected parts, solving common problems and aiming towards great results at all times.
We support the manufacture of the product according to customer and project specifications and design.
Our engineers can initiate the concept design, generating the CAD models and drawings, with absolute attention to details and required specifications.
Mechanical designers create designs and technical drawings for mechanical devices and equipment needed within our projects, developing the best solutions for the set-up specifications.
Our team always work closely with the project engineers and other professionals to create and improve manufacturing systems or processes and develop drawings for a wide variety of machines and set-ups.
Mechanical design is an essential part of the process and since we love handling all project aspects, we choreograph the arrangement and functionality of structures and mechanisms within the unit so that it works according to specifications and can be manufactured efficiently and profitably.